As promised, and here it is - scans of Lady, the Guy is Dead!
The Glorious Cover!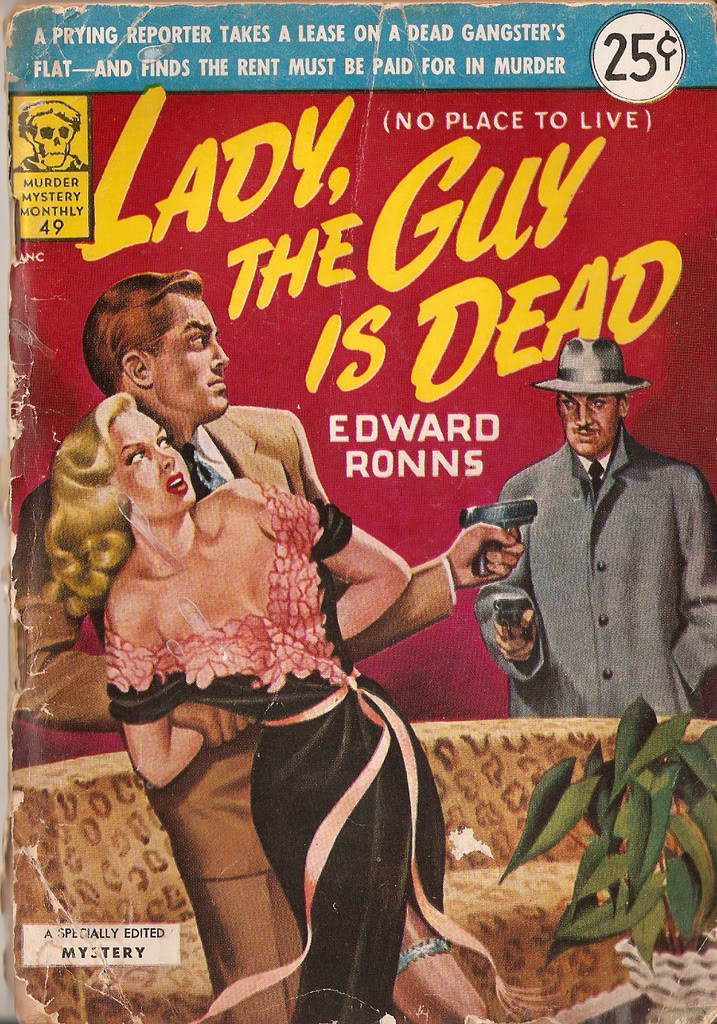 The Ever-Thickening Plot Premise!
I tried to dig up some more information on this book and the author but found precious little (Not even under the novel's far less interesting title, No Place to Live). I couldn't even find any reviews, as it seems anyone who might have read this book is either too old to have interest in the Internet or dead. I did find a few interesting tidbits however. For instance, Edward S. Aarons (1916 – 1975), author of the book, wrote under several (poorly imagined) pseudonyms. He has produced over 80 novels with such excellent titles as Say it With Murder, They All Ran Away, I Can't Stop Running, and Death in a Lighthouse (AKA The Cowl of Doom).
With this information in hand, I now know that this book cannot be a fluke and must be read as soon as possible, regardless of the fact that it will probably disintegrate in my hands if I try to do so.
A good list of some (but certainly not all) of Aaron's other novels can be found here
Another list with cover scans here
The alternate cover can be seen here